Conflict is a natural and inevitable part of human interactions, and it's no different in the workplace. In this era of remote work and distributed teams, conflict resolution can be even more challenging. However, with the right strategies and tools, it's still possible to address conflicts effectively and create a supportive work environment where everyone can thrive.
In this 90-minute workshop, Andrew will explore how and when healthy disagreement boils over into interpersonal, and emotional conflict, and help you discover for yourself:
• How you can manage disagreement positively with others
• How you can avoid the negative aspects of interpersonal conflict
• What you can do when you find yourself caught up in a hot conflict
• How you can use conflict to build stronger relationships at work
Andrew will share insights from coaching leaders through intense conflicts and introduce a method to analyse your interpersonal conflicts. In our live role play and coaching groups, you will help each other to analyse recent one-to-one conflicts and plan how you will shift them to be positive and productive while improving the relationship with your bosses, peers, subordinates, or others involved.
You're welcome to bring a colleague or friend along to experience this masterclass and introduce your university life to them!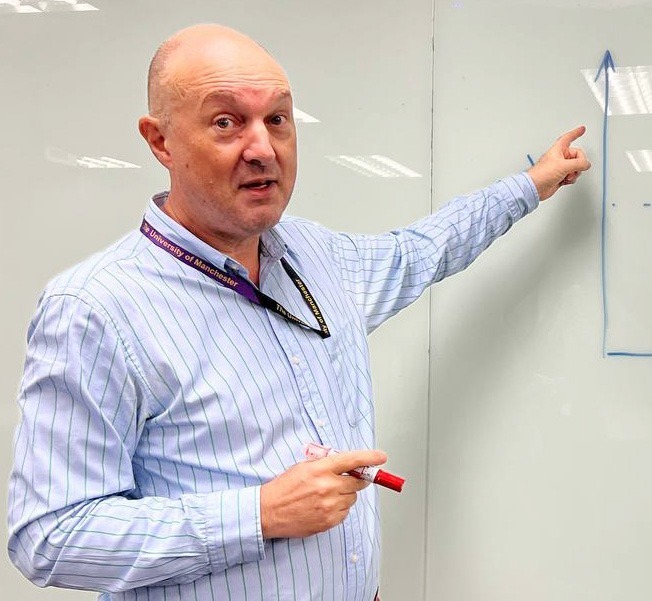 SPEAKER PROFILE
Andrew Jones
Executive Coach, Mentor & Leadership Development Facilitator

Andrew is an Executive Coach and Facilitator with 31 years of Leadership experience in Asia, 25 of them based in Singapore. He has worked with diverse organisations and individuals in Asia to solve many Leadership puzzles. His dynamic coaching style, tools and processes depend on the client's objective which can include leadership, business transformation/strategy, group dynamics in teams, problem-solving, handling conflict, developing emotional intelligence, behaviour change, executive presence and others.
Andrew holds a Masters of Coaching & Consulting for Change. Prior to his successful coaching career, Andrew was a Managing Director at Deutsche Bank AG for 13 years, where he led Global HR, Operations & IT functions. In the 90s, he worked in the Middle East in HR Corporate and Consulting roles after leaving the UK.
Event Details:

Date:

30 May 2023 (Tuesday)

Time:

7.00 - 8.30 PM (SGT)

Venue:

80 Robinson Road, #13-01, Singapore 068898

Fee:

Complimentary