If you're fortunate, you might work for a company with a transcendent mission that motivates you to do your best work every day or a boss that encourages you to achieve greatness. If you're not that fortunate, how do you find motivation when you need it?
In this 90-minute class, we'll examine motivation, including what it is, how we discover it within ourselves, what our managers or others may do to motivate us, how to choose work that aligns with our motivators, and how we can use motivation to power fulfilling professional lives.
Andrew will discuss recent research on inspiration, purpose, and motivation as well as how leaders can balance their motivation with their personality preferences, values, and interests. He will also share some insights from his experience coaching leaders on how to find motivation for their long-term success.
After introducing the key concepts, Andrew will lead the participants in building strategies to access their intrinsic motivators when necessary by having them work together in groups to coach one another and clarify their own motivations.
Real role-playing exercises will provide us with entertaining opportunities to practice, and we'll have plenty of time to address your inquiries and run through some alternate scenarios to reignite our motivation.
You're welcome to bring a colleague or friend along to experience this masterclass and introduce your university life to them!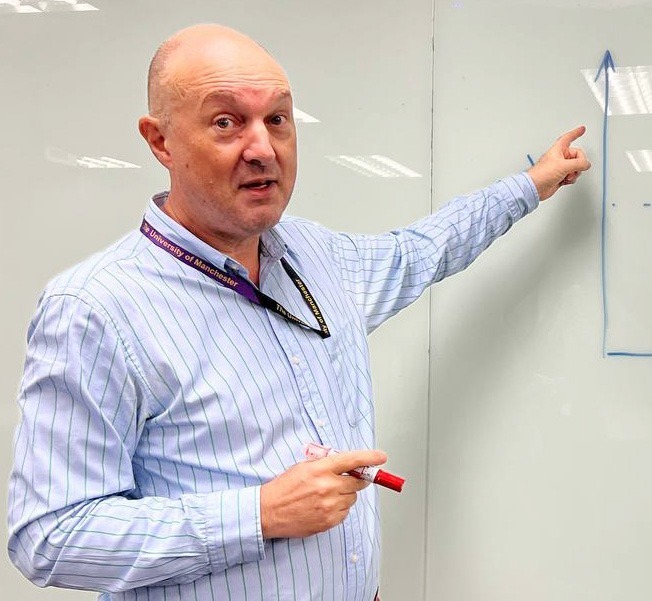 SPEAKER PROFILE
Andrew Jones
Executive Coach, Mentor & Leadership Development Facilitator

Andrew is an Executive Coach and Facilitator with 31 years of Leadership experience in Asia, 25 of them based in Singapore. He has worked with diverse organisations and individuals in Asia to solve many Leadership puzzles. His dynamic coaching style, tools and processes depend on the client's objective which can include leadership, business transformation/strategy, group dynamics in teams, problem-solving, handling conflict, developing emotional intelligence, behaviour change, executive presence and others.
Andrew holds a Masters of Coaching & Consulting for Change. Prior to his successful coaching career, Andrew was a Managing Director at Deutsche Bank AG for 13 years, where he led Global HR, Operations & IT functions. In the 90s, he worked in the Middle East in HR Corporate and Consulting roles after leaving the UK.
Event Details:

Date:

19 April 2023 (Wednesday)

Time:

7.00 - 8.30 PM (SGT)

Venue:

80 Robinson Road, #13-01, Singapore 068898

Fee:

Complimentary