Join the Director of MBA Programmes, Mr Xavier Duran and experience an MBA masterclass and get a unique insight into our MBA programmes. Learn more about our MBA programme, meet our marketing team and get your admission questions answered during the MBA preview. 

Masterclass – The make or buy dilemma: Transaction Cost Economics
In a world focused on finding ways to reduce costs, businesses have sometimes mistakenly over-relied on outsourcing and subcontracting as a way of streamlining their cost structures.
The once popular business motto 'If in doubt, contract out' may no longer command as much attention as it did in the past, perhaps thanks to well-publicised examples such as outsourced call centres gone wrong or transaction costs have become more evident to real businesses.
However, other trends, particularly in the context of developments in the digital economy, have worked in the opposite direction, facilitating the use of the market through trust-inducing mechanisms that allow the monetisation of digital platforms promoting exchange. This is the case with Airbnb, eBay or Uber.
Building on some of our frequent MBA students' discussions, in this masterclass, we will focus on exploring how Transaction Cost Economics offers us a framework to evaluate the make-or-buy dilemma and the role that trust plays in facilitating exchange.
You're welcome to bring a friend or colleague along to experience the MBA Open Evening!
Event Details:

Date:

18 May 2023 (Thursday)

Programme:

Networking (6.30-7.00 PM)
Masterclass (7.00-8.00 PM)
MBA Preview (8.00-9.00 PM)
*Registration starts from 6.30 PM.
Light refreshments will be served.

Venue:

Manchester Worldwide SEA
80 Robinson Road, #13-01/02, Singapore 068898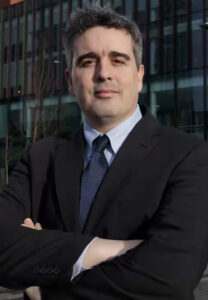 Xavier Duran
Director, MBA Programmes
Alliance Manchester Business School (AMBS)
Xavier is responsible for the strategic direction of MBA programmes and the development and delivery of transnational education (TNE) at Alliance Manchester Business School. Key to these responsibilities is ensuring both that the MBA curriculum is kept current, innovative and fit for purpose and that more than 2,000 students on our MBA programmes receive an outstanding learning and administrative experience. Xavier also works with colleagues in all parts of the business school to coordinate the development and delivery of TNE activity.
Xavier has contributed to our MBA programmes since 2003, first in an academic capacity, teaching Economics of Strategy and supervising final projects and, since 2012, as Associate TNE and MBA Director. He took up the role of MBA Programmes Director in March 2018.
Xavier is passionate about innovation in business and management education and meeting the new demands posed on MBA programmes by technology improvements and a highly dynamic and globalised business environment.